Email marketing event: RelevanceTO – October 13th, 2010
How do you bring content together so that it's relevant to the markets and individuals that consume it?
You have likely attended events filled with digital marketing superlatives and abstract visionary statements. This has likely caused you to leave the event wanting more. Too often talks are about the latest shiny object or how you can change the world with a single click. Resisting the temptation caused by the bright shiny object will save you lots of pain and frustration in the long-term. This event is designed to help you understand how to deliver on your vision for the web…and the desire of relevance from your audience.
Keynote Speaker
Joel Book, ExactTarget's Director of eMarketing Education
With more than 30 years of experience in database marketing, Joel has helped hundreds of companies execute technology-enabled solutions for direct marketing and customer relationship management. Among the clients with whom he has worked are Microsoft, Hewlett-Packard, Hasbro, Peterbilt Motors, Purina, and American Cyanamid (now BASF).
Joel is an engaging speaker who thrives on teaching organizations how to use Email — in combination with other one-to-one tactics and technologies like CRM, Mobile, and Social Media — for customer development and retention. His presentations are inspiring and loaded with examples of what the winners are doing.
SPEAKERS
In addition to Joel Book, we're proud to present the following speakers:
Peder Enhorning, President, Unilytics Corporation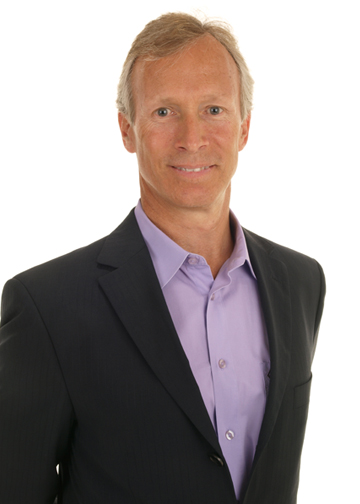 Peder founded Unilytics in 2001 which is now one of the largest web analytics consulting firms in North America providing a full range of online marketing optimization services. Peder has led the development of proprietary consulting tools and methodologies including the KPI Paradigm® for assessing which KPIs are important and determining how to measure them; RETAIN® Unilytics' web analytics training methodology which reverses the order of implementations by starting with end-user training for better requirements insight; Montage which delivers automated dashboard technology; and Mergence which allows for enhanced web tracking at the individual visitor level from any web analytics tool. Unilytics has over 800 customers including firms such as Accenture, HP, Manulife, CIBC, Desjardins, Mercer, Canon, Suncor and all levels of government. Unilytics is an expert in Webtrends, Omniture and Google Analytics.
Endeca, TBD
Endeca is a search applications company. The company was founded to deliver software that helps people make better daily decisions from large volumes of diverse and changing information. For eCommerce or media websites, Endeca's software helps your customers find what they are looking for faster and make better buying choices, thus increasing your revenue. And for search applications inside a company, Endeca helps your employees make better decisions, thus reducing your costs and improving productivity.
Stefan Eyram, Director of Business Development, ClickMail Marketing
Stefan Eyram is the Toronto-based Director of Business Development for ClickMail Marketing, North America's leading value-added reseller of email service providers (ESPs) such as ExactTarget, LyrisHQ and BlueHornet plus related solutions and services. With over 20 years in various sales and marketing roles, the last 10+ focused on data-driven and email marketing, Stefan has become a recognized expert in the online marketing industry. Having worked with clients and brands such as Canadian Tire, Sears, Home Depot, TELUS, Nestle, Kraft, Molson, Coca Cola and others, plus dozens of agencies, he has amassed a wealth of experience and expertise which he shares freely.
Andrew Sinclair, Consultant, Architech Solutions
Andrew is a marketing automation and software consultant at Architech Solutions. Andrew has worked with The Heart and Stroke Foundation, Hot Docs, OpenText, Rogers, and other organizations to design and implement marketing automation and software solutions. Andrew is also the Toronto Salesforce.com user group leader, founder of the seminar series MarketingTO, and has spoken at various social media and marketing events across Toronto.
Your paid ticket includes:
Access to the entire event

Drink tickets for the networking reception

Food, coffee and refreshments throughout the event
WHEN
Wednesday, October 13, 2010
Registration opens at 1:00 PM and the presentations at 1:30.
WHERE
Royal Canadian Yacht Club (RCYC) City Club
141 St. George St.

Profile: Jeff Ginsberg has 17+ years' experience and is an industry known authority on email marketing who gets in the trenches with clients and helps them fulfill their marketing objectives, increase revenue and brand engagement. Clients rely on him and his team at The eMail Company to provide them with expertise from strategy to technology and from campaign management to channel integration. Jeff has worked with clients across all spectrums in the financial, automotive, retail and consumer packaged goods space. His experience covers both B2B and B2C markets. He has a strong background in educating and training agencies and clients about email best practices and is a wealth of knowledge when it comes to marketing tools and vendor selection. While Jeff's team may be small, they know how to solve BIG email marketing problems. Looking for help with your next campaign? Don't be afraid to give him a call – Jeff and his team ready to help you today. Give me a call: Toll Free: 877-We-eMail (877-933-6245) Local: 416-225-7711 eMail: jeff@theemailcompany.com
Website: http://www.theemailguide.com
Twitter: http://www.twitter.com/theemailguide

Other post by this Author