Nine in 10 iPad users said email and web browsing will be the most common tasks. (Source: Morgan Stanley survey)
The email experience on the iPad (using Gmail so far) is phenomenal – I think it has become my preferred email reading device already – @LorenMcDonald
ESP Campaign Monitor, reported seeing clients with 5-10% usage in its first week of release. I'm seeing less than 1% (waiting for 3G?), but the user base is expected to swell to 6 million in the US this year.
Here's everything you need to get a jump start designing emails for the iPad.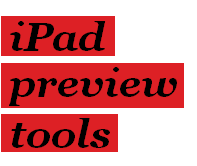 Paul Farnell confirmed that an email preview tool will be available shortly,
"Yep – iPad is coming to Litmus, and Campaign Monitor too!"
Here's what the STYLECampaign horizontal iPhone email looks like, rendered via the Litmus iPad preview (images do render just wrong URL's):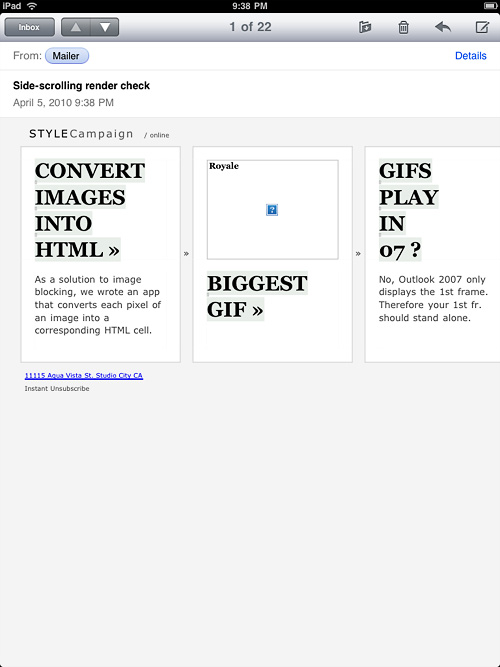 Litmus newsletter: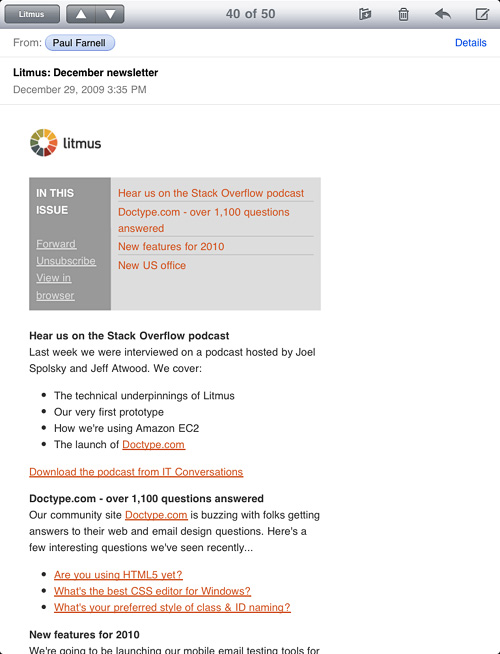 Len Shneyder, Director of Deliverability & Messaging at Pivotal Veracity told me,
"The iPad – email preview tool – isn't quite ready for showtime yet."
Len offered to share some screenshots when it's done. I"ll update this post so you can check them out.
DeviceAnywhere also has plans to add support. I spoke to Haris Hameed, DeviceAnywhere Support Engineer:
"We are in process to provide iPad support in DeviceAnywhere…currently it is in production and hopefully it will be available in the coming months".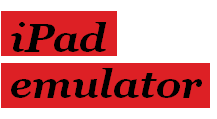 Although not a true emulator – it plays Flash causing some to call it an "iFrame" – iPad Peek gives you a quick and dirty idea how your emails render.
Click the top bar to switch between landscape and portrait mode.
In landscape (1024×768), the iPad displays email in two columns. It places the inbox to the left and an opened message right. The inbox is fixed in width at around 320px. This leaves 704px for your email creative.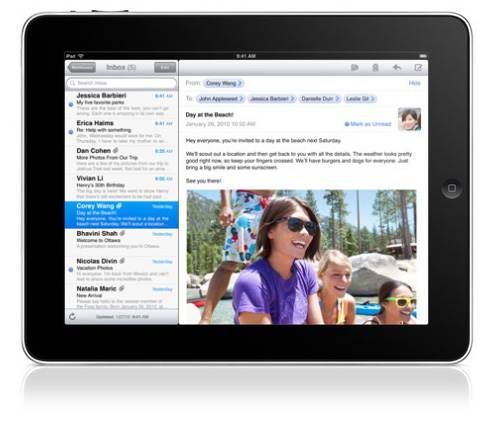 When you rotate the iPad to portrait, the email fills the screen. The inbox column is an optional pop-over in portrait. Take into account the split-screen when running previews or using stencils.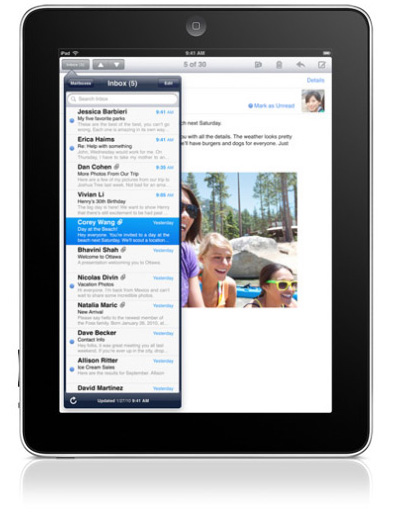 Images courtesy of Apple. Also thanks to Dylan Boyd of eROI, for sharing his horizontal test with me.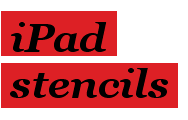 Harold Emsheimer's stencil is based on the iPad' actual scale, print it out and sketch away.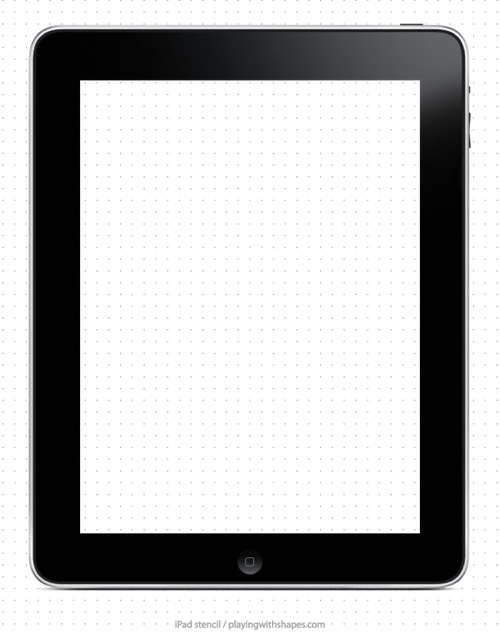 This Rennarda template includes keyboard graphics for landscape and portrait orientations. As well as a grid underlay that's 10px per square.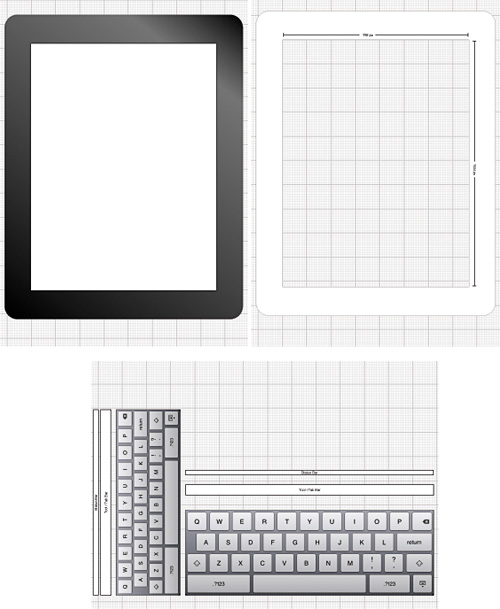 Contains backgrounds, title bars, buttons, selectors, and other iPhone UI elements. Based the iPad PSD GUI by Teehan+Lax (below in PSD's).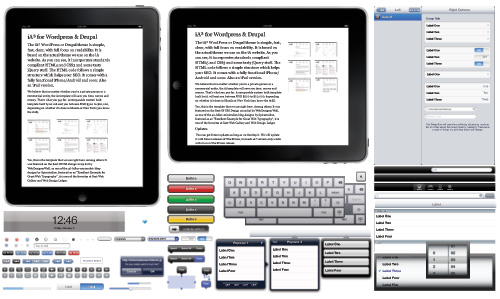 Neil Cowburn's simple Photoshop mock-up tool.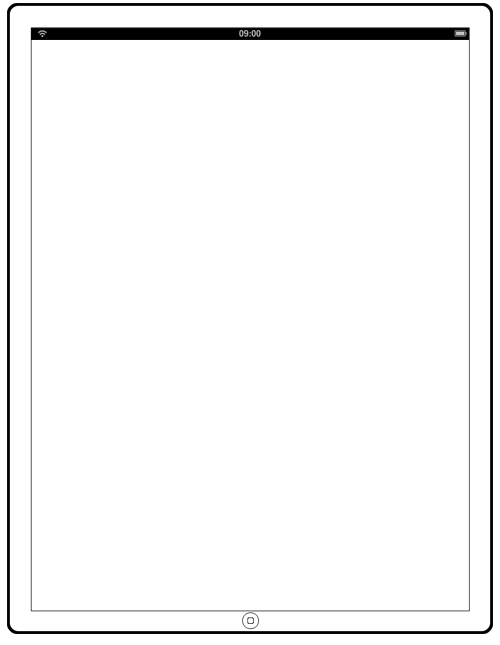 1 to 1 scale, use this to mock-up designs for the iPad. $24.99.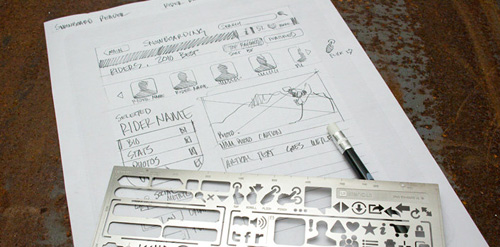 I also love their iPhone sticky pads at $6.95.

This PSD was constructed using vectors, making it easy to edit and scale. The workable screen area is 768×1024 px.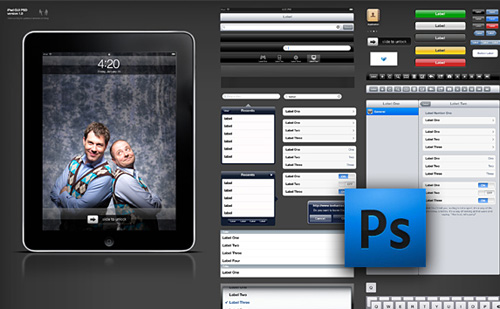 iPad PSD angle shot.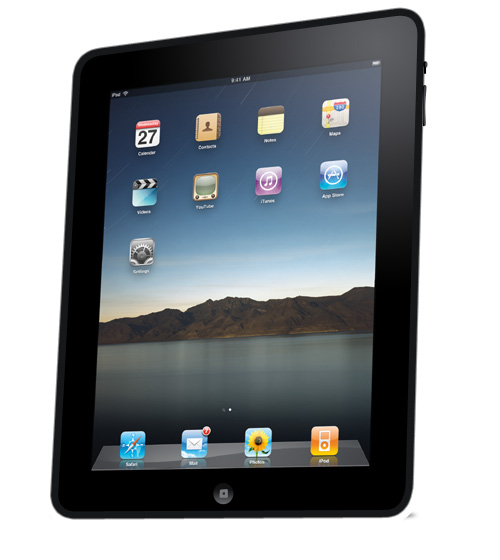 Two views, you can switch out the wallpaper or remove the glare from the screen.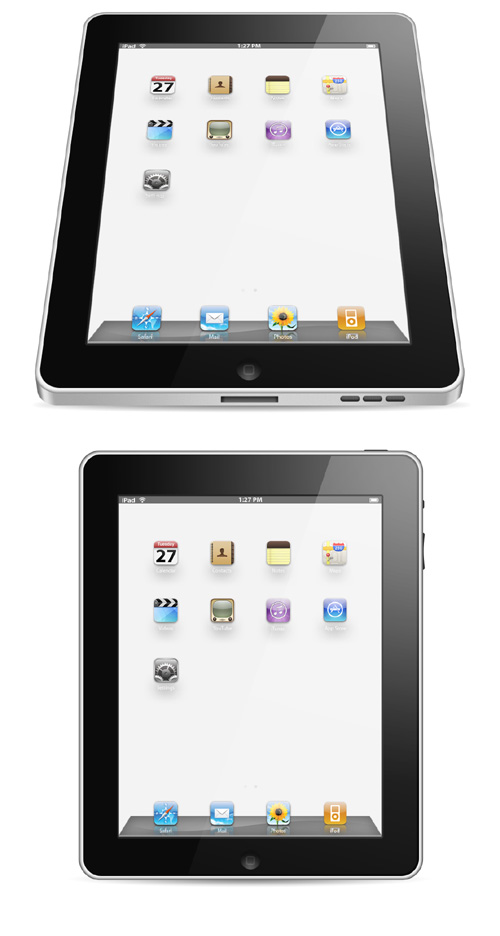 iPad PSD, both portrait and landscape views. Ability to switch out 768×1024 px center image.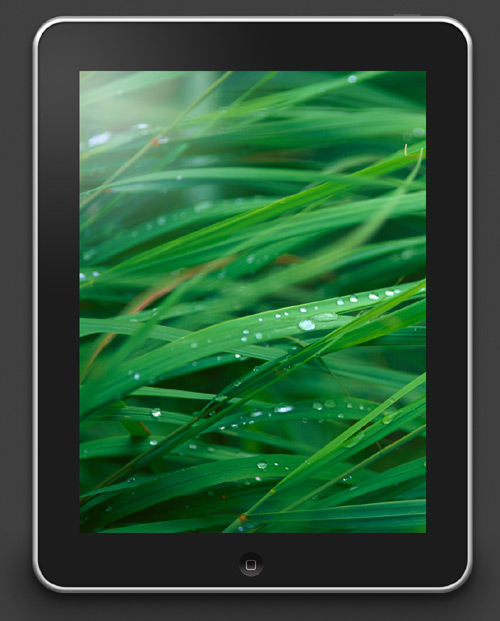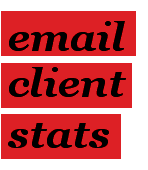 Campaign Monitor detects the no. of iPad users in your email database. This feature is available to anyone with a CM account, at no additional charge.
"The impressive part is, a number of campaigns sent to subscribers in the thousands or more are still seeing 5-10% iPad usage" – David Greiner of Campaign Monitor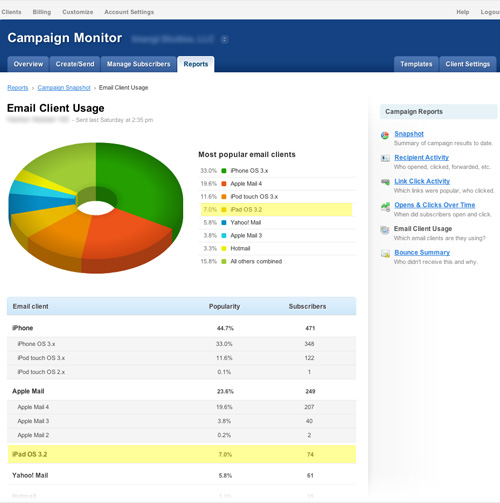 Anyone can use Fingerprint, just add a line of code to your email and send via your ESP. To see the current email client usage for a single list, it's only $39.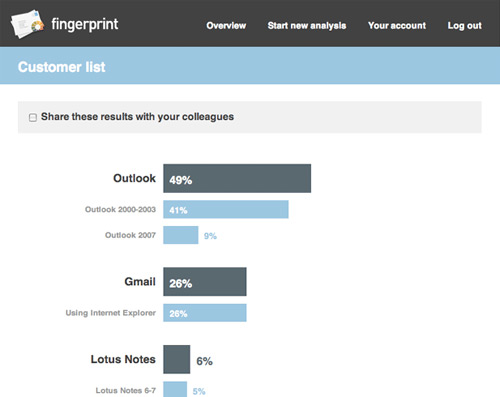 Like Fingerprint, MailboxIQ is ESP agnostic. You add a unique id to your HTML then send via your ESP.
Len Shneyder, Director of Deliverability & Messaging at Pivotal Veracity, explained how MailboxIQ goes beyond email client reporting,
"MailboxIQ can determine where you're landing, inbox vs. spam folder vs. special personal folder, it's a treasure trove of knowledge marketers can't do without".
I like it's ability to pinpoint the best time to target mobile users.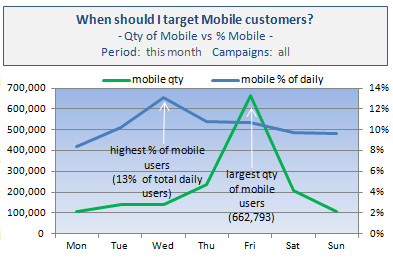 In addition to email client stats, Len mentioned that,
"MailboxIQ gives users insight into who has added them to their address book or shared their message to a social network."
Takeaway: If you have a high percentage of iPhone and Mac users in your email database, they are almost five times more likely to purchase an iPad( Morgan Stanley survey ). If like me, you have upwards of 10% reading your newsletter via the iPhone, keep an eye on your iPad stats.